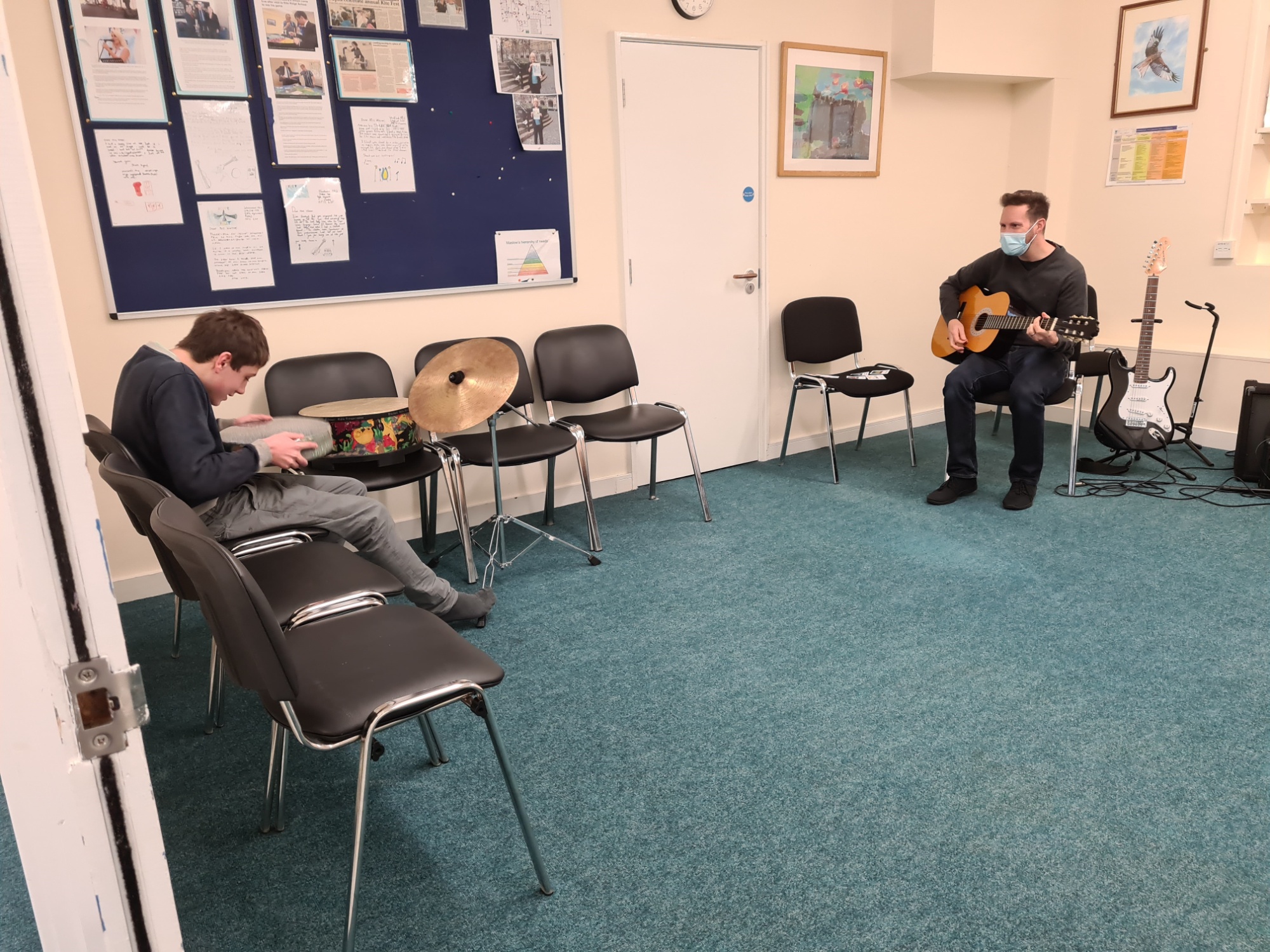 Headteacher's Welcome
Kite Ridge School is a specialised education provision for secondary aged students who are no longer able to attend their mainstream special school. Our school was set up in September 2012.
Kite Ridge is always developing and changing to meet the presenting needs of our diverse population of students providing a bespoke and holistic educational environment. Unconditional Positive Regard (UPR) (ref); is acceptance of the person, isolating the behaviour from the person, the altering of the student's own self-concept and altering their self-directed behaviour. It is the anticipation of personal change, the setting aside of one's own personal opinions and biases and, together with a focus on quality of life outcomes, these are at the core of Kite Ridge School's philosophy, ethos and practice.
The other key element of our practice at Kite Ridge is positive, person-centred behavioural support. Our student's behaviours are assessed and the conclusions from those assessments are used to develop plans and strategies to reduce the frequency and severity of their challenging behaviour and to enable the student to both achieve and effectively function.
In the longer term our overarching aim is for our students to be enabled to achieve our school values.
We have no more than ten students on roll, all of whom have cognitive and communication difficulties resulting in complex and challenging behaviours. Students may also have co-morbid diagnosis such as autistic spectrum disorder and other associated neurodevelopmental and mental health conditions.
Our students are often in a high state of anxiety when they start their learning experience at Kite Ridge School with many difficulties carried through from their previous setting where their complex needs may not have been met or fully understood. There will often be a settling in period for each new student, followed by a progression of more positive behaviours and finally improved educational achievements.
Students can stay with us full time until they turn 19, some do but others move on to adult settings before 19. Previous students have successfully been placed at MacIntyre or Berkshire College of Agriculture for further education opportunities post 19 or at other bespoke care and educational settings.
We currently follow the AQA modules for both our verbal and non-verbal students' learning. Each student has a bespoke curriculum, which aims to provide a broad and balanced education to enable students to live a full economic and socially independent life as possible.
Our individualised curriculum contains multi-element interventions based on sound assessments to support behaviour and enable assess to learning.
Kite Ridge School takes a multi-disciplinary approach to working with external partners to establish a successful therapeutic environment. Our external partners are first and foremost our student's families and agencies such as CAMHS, Adult and Children's Social Care, school nurses, Educational Psychologists, NHS and respite providers. We also have regular Music Therapists, Speech and Language Therapists and Occupational Therapists visit the school to ensure pupils' needs are met on all levels.
If you wish to visit our school, we would welcome the opportunity to show you round and explain to you the ethos and values behind the work we do. Please feel free to contact us to make an appointment on 01494 448497 or office@kiteridge.bucks.sch.uk
Steven Sneesby
Headteacher