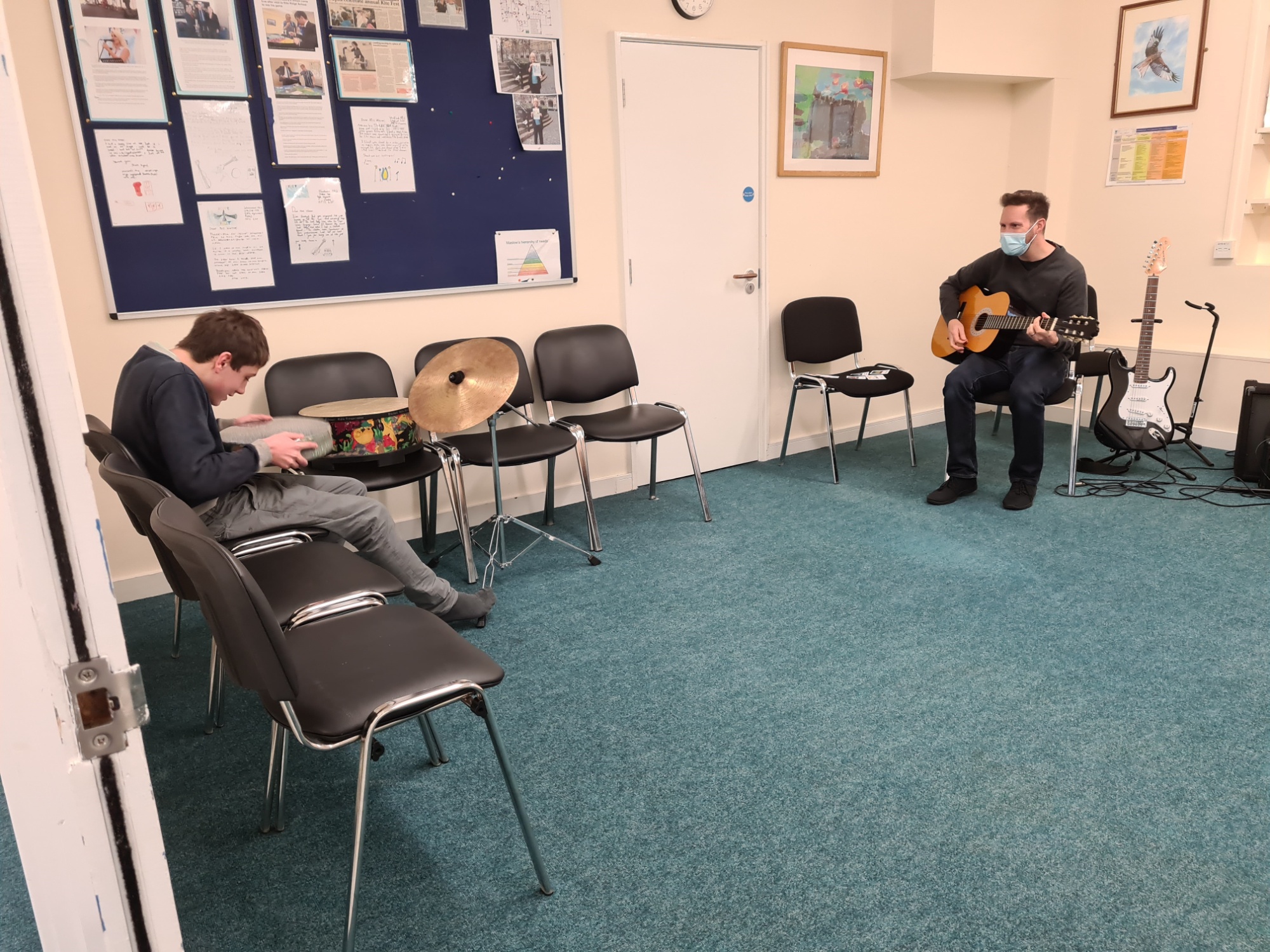 Curriculum
Each Kite Ridge School student follows a bespoke curriculum tailored to their own individual and specific needs. Students are taught in group sessions when able to and also on a one to one basis by Learning Mentors and teachers. Some students are also taken out for work experience sessions at a number of placements within the local community such as Retail Shops, Riding for the Disabled, Road Farm and All Saints Church to prepare them for adult life in the wider community. Furthermore, students are taken to weekly swimming sessions at the local swimming pool or at a hydrotherapy pool. Music therapy is also provided as part of the curriculum on a weekly basis, either in group or individual sessions.
National Curriculum Subjects in Whole School Topics
The whole school follows a four year rolling curriculum program where a certain subject provides the focus for lessons throughout a term. A table outlining the various subjects is provided below. If you have any questions about the curriculum that we follow, please contact us.
Four Year Program
Autumn
Spring
Summer
First Year
This is Your Life
History
Science
Let's Get Creative
D&T
MFL
Sea, Land, Space Geography
Science
Second Year
That's Entertainment History
D&T
Around the World
MFL
Science
Out and About
Geography
Science
Third Year
Light Fantastic
Science
D&T
Food, Glorious Food Geography
MFL
Back to the Future
History
Science
Fourth Year
Myths and Legends
History
MFL
Circle of Life
Science
Geography
Sunflowers & Detectives D&T
Science
Religious Worship
Students at Kite Ridge have a religious assembly once a week where beliefs of all religions are discussed and taught. This will often be taught through a video, a story or a physical item. All students are welcome to these assemblies.
We have, in the past, received fortnightly visits from Ruth Harley from a local church who would lead our religious assembly. Ruth also kindly allowed three of our students to visit the church to take part in some work experience, this accessing of the community was extremely valuable to these students. Ruth's work with our school was written about in Oxford Diocese newspaper and now features on their website.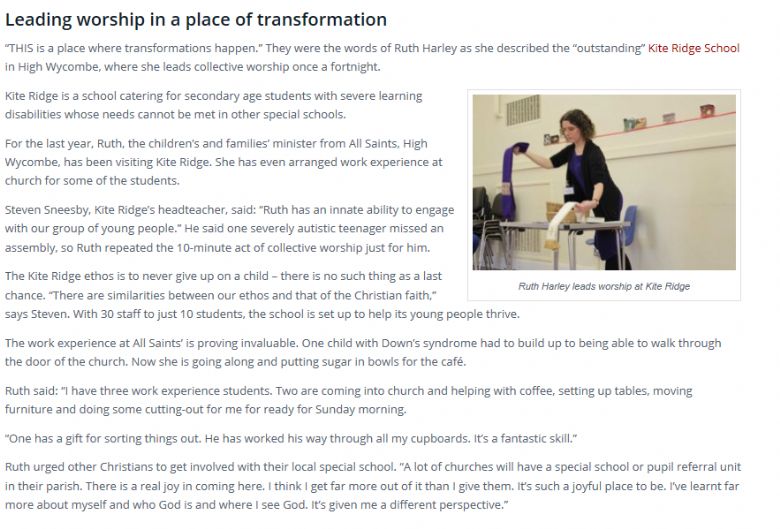 If you have any questions about the bespoke curriculum that our school follows please do not hesitate to contact us on 01494 448 497 or email office@kiteridge.bucks.sch.uk